if you're a long-time reader of avery street design, you may have noticed that i typically only post two or three times per week, and that so far i've only had one
guest post
on the blog. we're going to mix all of that up for the next five days.
earlier this month, i wrote about a
lake cabin
i used to stay at as a kid. in the process of writing that post, and while looking through all the pictures of that cabin, my mind did this thing it always does when i see a space with a boat load of potential. i mentally start redesigning it.
"ooh...those plank walls would look amazing with a new coat of white, and those floors need some wood...and wouldn't a mid-century sofa sit so well with that crazy vintage painting on the wall..." the ideas just don't stop. i decided it would be super fun to remix the decor of that cabin and post a "virtual showhouse" for you all on the blog. well, it turns out it's a lot of work to redesign an entire house. so i called in some rock stars to help me out, and asked three of my blogging buddies to do it with me.
fast forward a couple weeks and the lovely kayla dixon of
kr dixon designs
asked me if i would like to participate in a little "
tour through blogland
" she was doing. it's kind of like a blogging chain letter where kayla introduced her readers to me, and then i get to introduce my readers to three new bloggers. (i can't tell you how excited i am to have even
met
other design bloggers, let alone be included in their community with such open arms like this.)
so given that i was planning to host three guest posters this week, the "pay it forward" timing of her blog tour is just perfect.
i'd like to introduce you to the ladies who you'll be getting to know this week. they're each going to redesign a room or two in our fantasy cabin. and let me tell you, what they came up with knocked my socks off.
ready to meet 'em?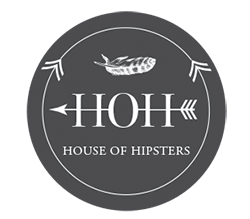 first up, kyla herbes, the genius behind
house of hipsters
. you've heard me mention kyla
before
. i was a huge fan of hers the moment i started reading her blog, and my affection for her has only grown since then. house of hipsters is so aptly named. i feel cooler because i read it. kyla is a graphic designer by trade, a mom to two
adorable kids
, and calls the chicago 'burbs home. one of her recent posts, spilling all her most secret
hot spots for chicago vintage shopping
, seriously makes me want to hug her for a really long time. she'll be working on our cabin's living and dining rooms.
grace, of
the big reveal blog
, will be remixing our cabin kitchen and one of the bedrooms. i found grace on
instagram
where i noticed her
saying "hollah"
(yes, with an h), all over the place. i decided she must be awesome. a visit to her blog confirmed that yes, she is indeed, and i for sure wanted to
be her friend
. grace has just
made the transition
to doing creative work full-time, styling and blogging!
summer hogan is also a new friend i met on
instagram
. she is the designer behind
sea salt design co.
and the author of
simple stylings blog
. i could get utterly lost in her blog's
project diaries
(and i frequently have) especially her recent
office makeover
and her unbelieveable
outdoor retreat
. summer chose to tackle our cabin's bathroom, and i'm here to tell you, it's perfect.
and then there's me. laura irion, the girl you've been listening to ramble about
the library
, her
design commitment issues
,
pinterest
, and
white paint
. i started this blog just over half a year ago, without really even knowing what a blog was and certainly with no rhyme or plan in mind, and i just want to pause here to say how very grateful i am. for every person that has read it, subscribed to it, commented, emailed, hugged, hip-hip-hoorayed, and eaten my
potatoes
, i'm so very grateful for
you
.
together, these talented ladies and i are going to go room by room through that outdated old cabin and bring you ideas, inspiration, and lots of eye candy to remix the spaces and create a virtual tour that i know you'll love. hold on to your hats this week and get ready for five days, five posts, and tons of fun. i'm so glad you're here.