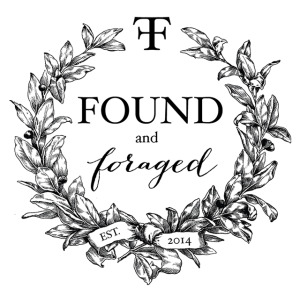 happy friday friends (yep, friday...the link-up powers that be decided to take the system hostage on saturday so we're partying early this week) and welcome back to found & foraged.
kyla
,
grace
and i are so glad you're here!

F O L L O W U S A T


F E A T U R E S


as i've said before, the very best part for me about hosting this party every week is meeting new bloggers and seeing their projects. i love getting to be a cheerleader for these hardworking, talented and creative people who inspire me so much.
this week's features were all unanimously loved by the hostesses, and we do have a few more personal favorites on our individual blogs (it is a party afterall, so why not mingle?!) so be sure to visit
house of hipsters
and t
he big reveal
to say hi.
and now just a couple extra of my favorite projects...
L A U R A ' S F E A T U R E S :